Here we are...baby and mommy with less than 8 weeks to go. Since our little home is now on the market, I am not planning on creating a nursery in this house. I plan to save that sweet little endeavor for the new home. (I am obviously optimistic that we will be gone sooner than later.)
As for where baby will rest her little head, I have found the perfect solution for our situation.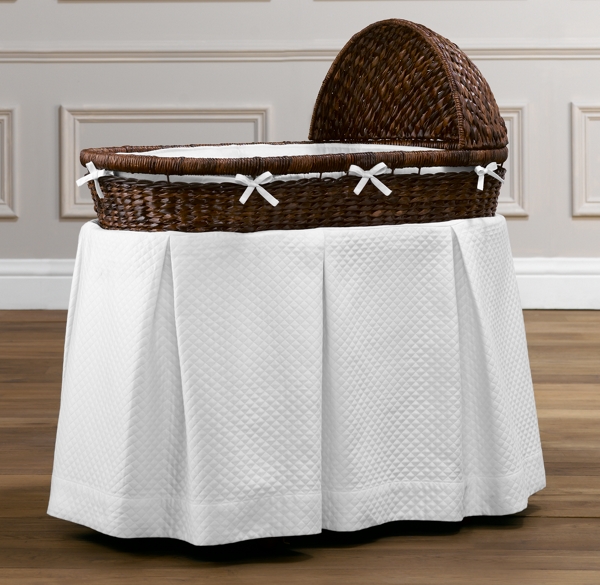 Isn't it divine? There are so many elements of the bassinet that I adore. I love how sturdy it is and that it has wheels that lock. Perfect for moving baby around to the "quiet" corner of the house. I also heart the peek-a-boo shelf hidden beneath the skirt.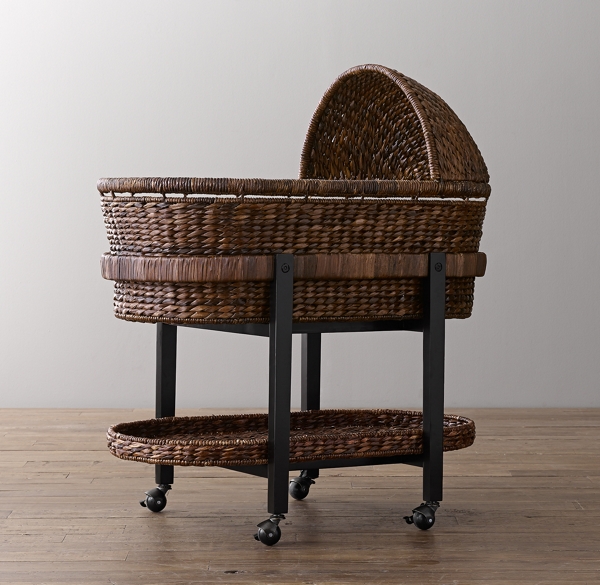 This shelf will be ideal for holding the necessities without running from room to room. I can already see diapers, burp cloths, and a few onesies calling that shelf home.
Cheers~
e